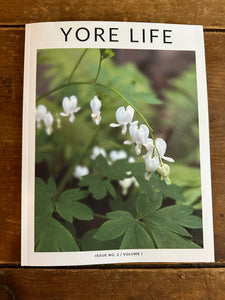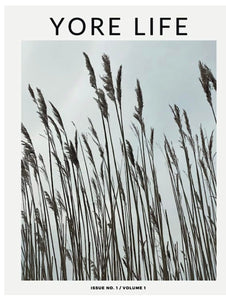 Issue No. 2 / Volume 1
I'm uber excited for spring, Mother's Day and my second issue of this magazine - all which represent seasons of new beginnings, growth and love. I'm embracing the creative freedom and vulnerability to share each issue as it organically unfolds into its own piece of art.
Speaking of art, I got nosy with my mom neighbors. #NoStalkingInvolved I casually interviewed them to see what cool things they make, in and around their homes. I hope you enjoy the talented gifts of my Rhode Island friends, as well as my bestie in Illinois who has been sharing some of her special memoir pieces.
I'd also like to unwrap one of the biggest gifts that I received from my mom, the love of Mother Nature and the rewards of laboring in creative expression. She designed gorgeous garden sanctuaries sprinkled with birdhouses, fountains and lots of love. Inside our home was filled with aromatic scents of fresh picked floral arrangements and scrumptious kitchen concoctions like cherry and apple pies (from our trees). All of these beautiful memories warm my soul and ignite my own inspiration.
I dedicate this issue to all things spring and to my wonderful mother, mother-in-law, and all of the glorious mamas out there!
Issue No. 1 / Volume 1
Even at a young age, I was obsessed with documenting life.  My enthusiasm for the magic lens began in third grade, taking cheesy family photos at our backyard barbecues and handing outHave Camera, Will Travel business cards scribbled in Crayola's Brick Red.
After all these years, my heart is still full of giddy girl excitement for photography.  I'm an amateur with an iPhone who's enamored with clicking, collecting and curating life's layers of frozen time. 
Seduced by simplicity. Mesmerized with the mundane.  Captivated with creating.
Lover of life. Maker of laughter.
Kim Mendes. Editor of Yore Life Magazine.